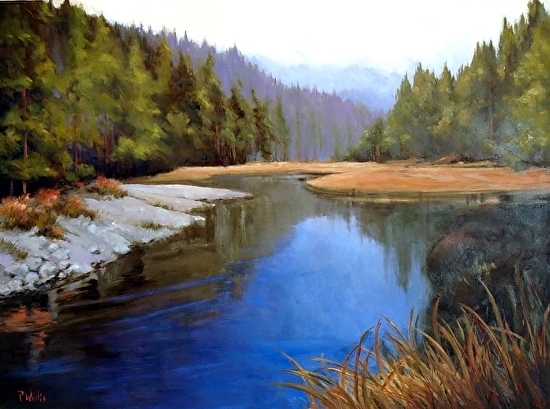 "Reflections on the Truckee" oil on canvas 36" x 48"
Inspired by nature, expressed from the soul.
Having painted in oils on canvas for many years, about 10 years ago I started
painting on copper as well. I found copper to be an excellent bond for the oils and
love the luminescence that the copper provides. After reading a book on patinas
on metals, I experimented with applying acids to the copper. Eventually I painted
on top of the patinas for another effect. I will never give up just painting in oils-my
first love-but I do enjoy the diversity and the continuing challenges of expression that
the patinas give to an image. My different collections are an adventure into the world
of art.